Mida Hospitality Group is specialised in hotel and resort marketing and operation management, including consultancy. Luxury and unbranded properties can obtain the same economies as branded properties with the management service that we offer.
Our Philosophy
Delivering and exceeding hotel revenue
Maximising long-term and consistent profit for owners and shareholders
Creatively providing the best management for each individual property
Integrity at all levels
For more information please kindly contact
Email : [email protected]
Tel : +66(0)2 574 1648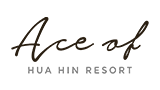 Creative extraordinary experiences
Ace of is a five-star boutique-inspired lifestyle beach resort that offers stylish cool comfort, along with local discovery and social experiences. An Ace of resort has distinctive amenities that leisure travellers appreciate,including gym, restaurants, and pool lounges.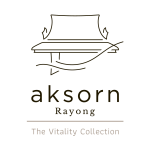 Culture and knowledge as story art
Aksorn brand is a five-star hotel offering an intimate Thai-inspired design-drivenconcept for travellers eager to gain knowledge and experience of the locality.Guests enjoy modern comfort, a themed design guestroom andsuites, a concept eatery, and a fitness room.
Community and destination fulfilment
Mida Grande is 4.5-star hotel and resort that offers sophistication and luxury in landmark destinations, with an opportunity to stage and attend events. Each Mida Grande property provides sumptuous dining, elegant meeting and event space, and the opportunity for local cultural exploration.
For Mida Grande brand see our
Mida Grande Hotel Dhavaravati Nakhon Pathom
Mida Grande Resort Phuket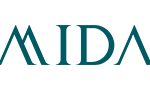 Mida
Multi memorable creativity
Mida is four-star hotel and resort. Proud of its Thai roots, each Mida property creates memorableexperiences that portray the spirit of Thai hospitality, and showcases the flavours and textures of itssetting. Whether travelling for business or pleasure, guestswill discover contemporary stay experiences capturing thebest of local design and cuisine, while enjoying awarm and personal service.
For Mida brand see our
Mida Hotel Don Mueang Airport
Mida Hotel Ngamwongwan
Mida Resort Kanchanaburi
Mida De Sea Hua Hin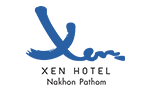 Xen

Fast, fun and trendy
Xen brand is a three-star hotel. Guests enjoy a calm and comfortable environment in the affordable hotel range, with warm hospitality services and inexpensive rooms to relax with a good night's sleep. The smart choice for those on a budget, yet suitable for both short and long-term stays, the rooms have a contemporary, trendy design.
For Xen brand see our
Xen Hotel Nakhon Pathom
- FOR MORE INFORMATION PLEASE KINDLY CONTACT -